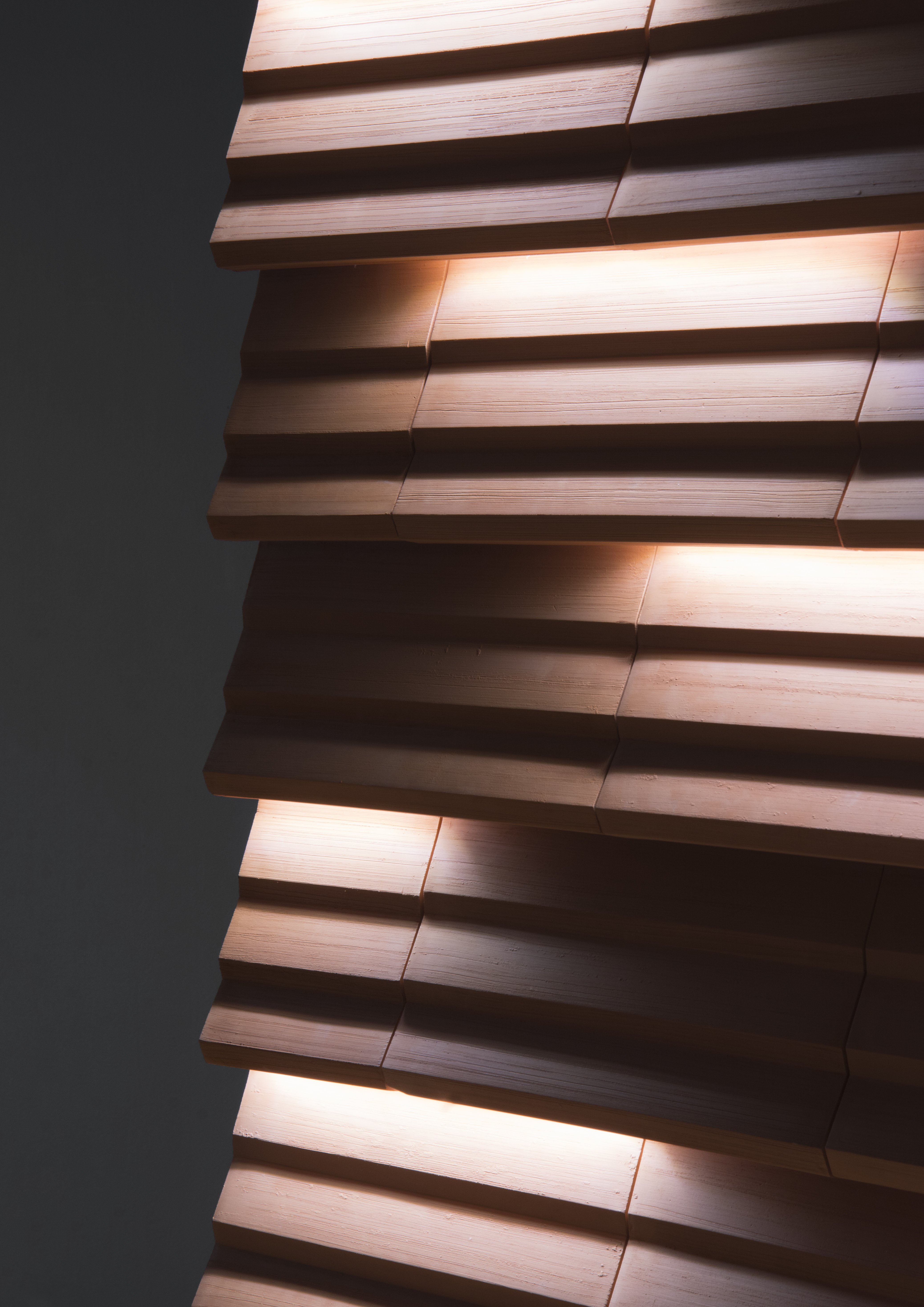 Light Tiles



Light Tiles is a series of tiles, combined with LED strips, that illuminates buildings' facades.

Textured, the tiles reveal a play of light and shade during the night thanks to the «light washing» technique. The tile is a very old object, which has not evolved in its form since its creation.

It was by giving it a new utility that I was able to change its aesthetics, while retaining its industrial production technique that is extrusion.

Exemple of different patterns extruded for more textures.
Prototypes made with a craftman.

By putting different profiles at the mouth of the extruder, I tested diffferent bumps for the surface of the tile.


Details about the connection of the LED. It use the same principe of a garland; all the lamps are connected to one principal cable.

With this clip, you can make easily the connection to this cable, without choosing precisely the location of the Light Tile.